Friday, March 10, 2023 / by Marketing Manager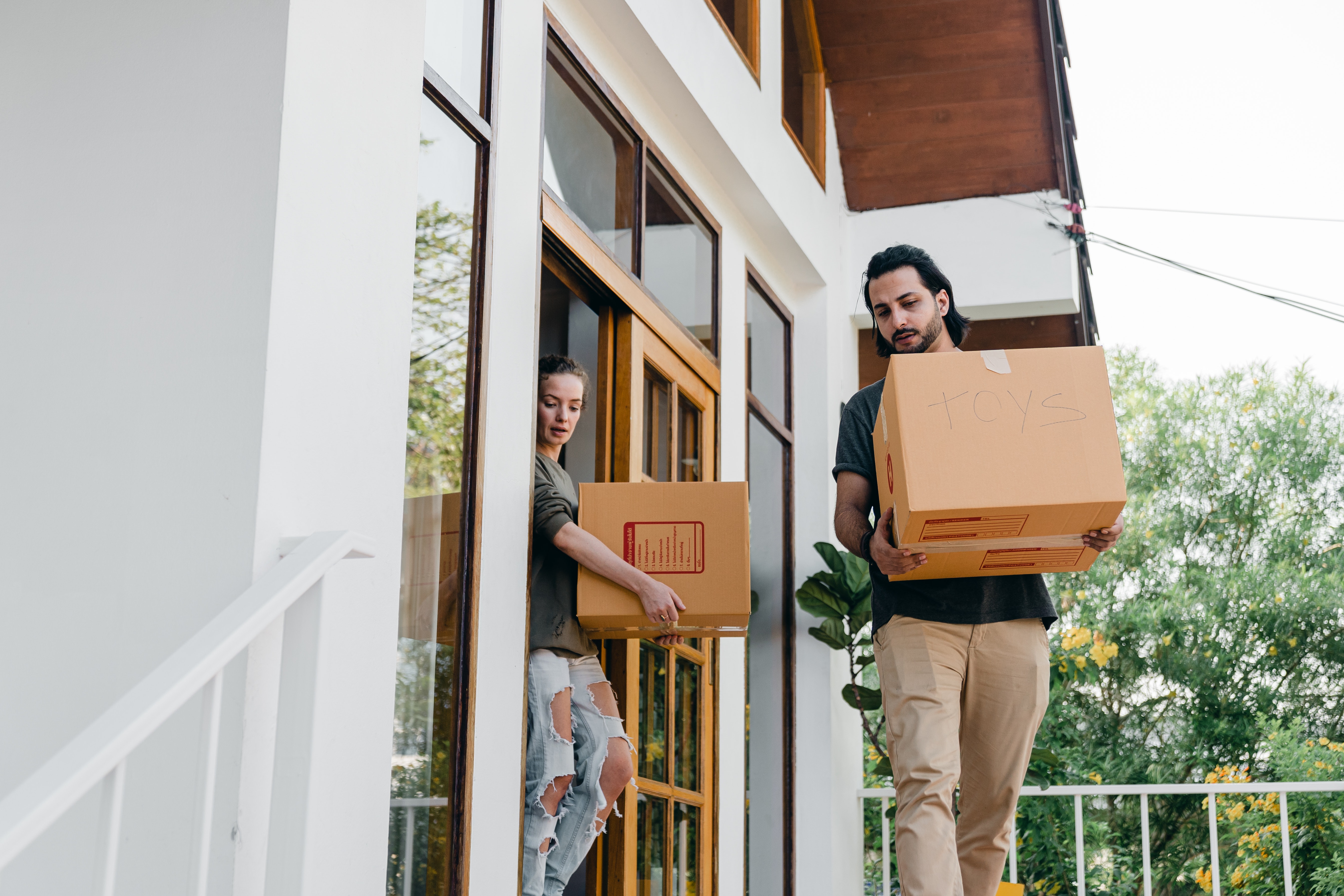 Are you tired of living in a cramped apartment or house that doesn't quite meet your needs? Do you long for a place you can truly call home, where you have the space and amenities you've always wanted? It's time to make that dream a reality! With a little planning and effort, you can find the perfect home for you and your family and start packing up to move in right away.
Step 1: Determine Your Must-Haves
Before you start your search for your dream home, it's important to determine what you're looking for. Create a list of your must-haves, such as the number of bedrooms and bathrooms, a large backyard, a spacious kitchen, or a quiet neighborhood. This will help you focus your search and avoid wasting time on homes that don't meet your criteria.
Step 2: Research Neighborhoods
Once you know what you're looking for in a home, it's time to start researching neighborhoods. Consider factors like proximity to work or school, local amenities such as parks and shops, and the overall vibe of the neighborhood. Make a shortlist of neighborhoods that meet your criteria and start looking for homes in those areas.
Step 3: Work with a Realtor
A good realtor can be a valuable resource in your search for your dream home. They can help you navigate the local housing market, provide insight into neighborhoods and properties, and negotiate with sellers to get you the best possible price. Look for a realtor with experience in your target neighborhoods and who understands your needs and preferences.
Step 4: Make an Offer
Once you've found a home you love, it's time to make an offer. Work with your realtor to determine a fair price based on local market conditions, and be prepared to negotiate with the seller. With a little patience and persistence, you can often come to an agreement that works for both parties.
Step 5: Start Packing!
Congratulations, you've found your dream home! Now it's time to start packing up and getting ready for the move. Start by decluttering and organizing your belongings, and create a packing plan to ensure everything goes smoothly on a moving day. Consider hiring professional movers to make the process easier and less stressful.
In conclusion, getting your dream home and starting to pack can be a lot of work, but the end result is worth it. By taking the time to determine your must-haves, research neighborhoods, work with a realtor, make an offer, and start packing, you can make your dream of homeownership a reality. Good luck with your search, and happy packing!
Buy Any Home Through Us, and if YOU Are Not Satisfied in 18 Months – WE WILL BUY IT BACK! NO GIMMICKS!
For more information on our exclusive Buyer Protection Plan Guarantee –
Please Visit:
www.GoodDealBuyerPlan.com
We will help you with all of your real estate needs! Just call me and Dial 760-951-9050

GOOD DEAL REALTY DRE# 01524222
12402 Industrial Blvd Ste. A-2
Victorville, CA. 92395
Phone: 760-951-9050
Fax: 760-951-9121
---