Friday, February 10, 2023 / by Ken A Parker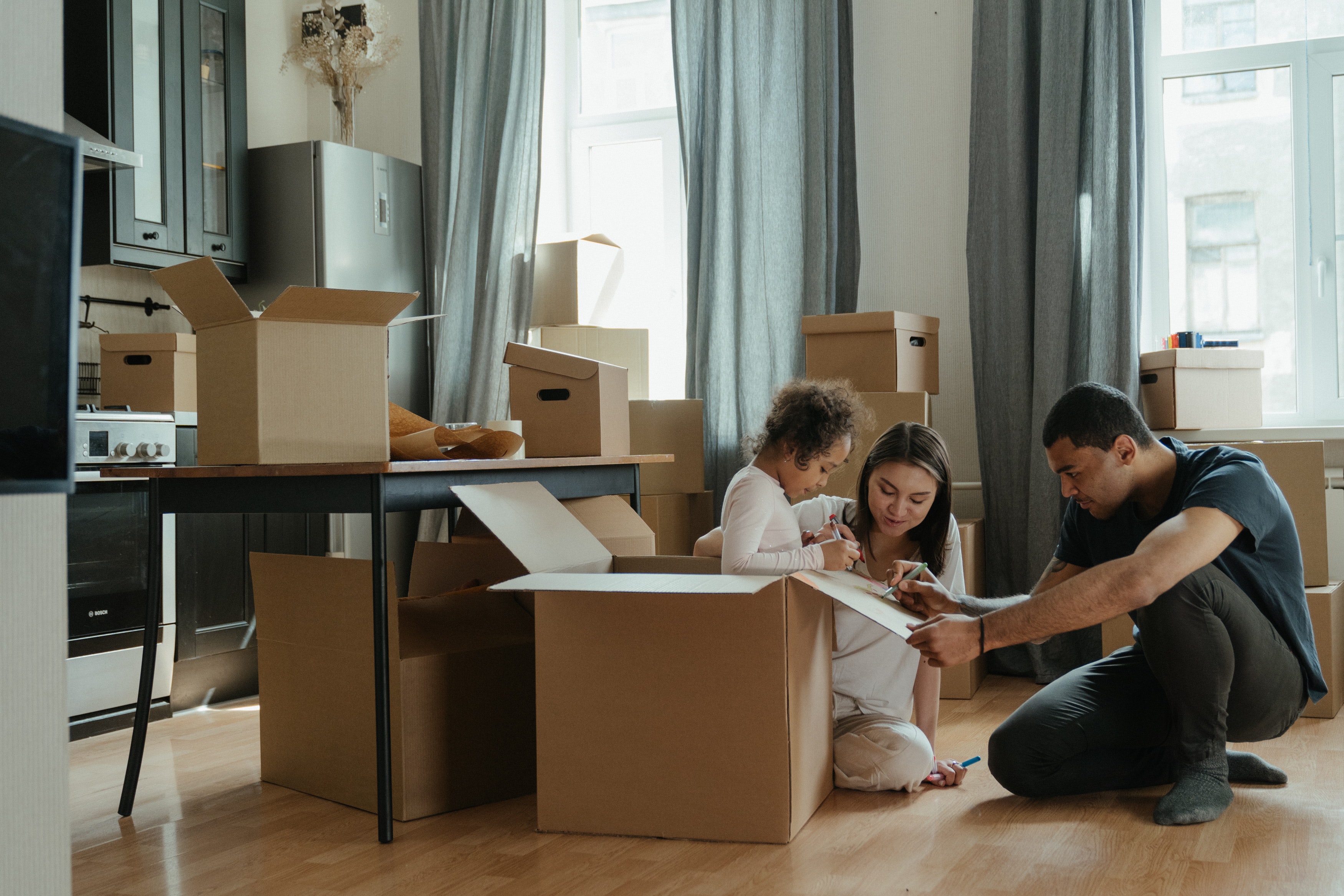 Have you outgrown your current home? Are you ready for a change and more space to accommodate your growing family or simply want to upgrade your living situation? Moving to a larger home can be a significant and exciting life change, but it can also come with challenges. In this blog, we will explore what you need to know about moving to a larger home.
Start by assessing your needs
Before you start your home search, it's essential to assess your needs. Consider the number of bedrooms, bathrooms, and living spaces that you will require. Think about your lifestyle and what amenities you would like to have in your new home, such as a pool, backyard, or garage. Make a list of your must-haves, and then prioritize these features so that you can narrow down your search.
Determine your budget
Moving to a larger home will likely come with a larger price tag, so it's crucial to determine your budget upfront. Consider not only the cost of the home itself, but also the costs of moving, such as hiring movers, renting a moving truck, and paying for storage. Make sure you have a realistic budget that will allow you to make the move and still maintain a comfortable lifestyle.
Research the neighborhood
Before you make an offer on a new home, take the time to research the neighborhood. Drive around the area and get a feel for the neighborhood. Consider the quality of the schools, the proximity to shopping and entertainment, and the safety of the area. You can also check online resources such as local news websites and real estate websites for more information about the area.
Hire a real estate agent
Finding the right home can be a time-consuming and challenging process. Hiring a real estate agent can make the process much easier. They can help you find homes that fit your criteria and budget, and they can also assist you in negotiating the best price for your new home.
Plan for the move
Once you have found your dream home, it's time to start planning for the move. Start by decluttering your current home and selling or donating items that you no longer need. Hire movers or rent a moving truck, and start packing your belongings. Make sure to label your boxes and keep an inventory of what's in each box to make unpacking easier.
In conclusion, moving to a larger home is a significant life change that can bring many benefits, including more space and a better living environment. By assessing your needs, determining your budget, researching the neighborhood, hiring a real estate agent, and planning for the move, you can ensure that your move to a larger home is a smooth and successful experience. Good luck!



Buy Any Home Through Us, and if YOU Are Not Satisfied in 18 Months – WE WILL BUY IT BACK! NO GIMMICKS!
For more information on our exclusive Buyer Protection Plan Guarantee –
Please Visit:
www.GoodDealBuyerPlan.com
We will help you with all of your real estate needs! Just call me and Dial 760-951-9050

GOOD DEAL REALTY DRE# 01524222
12402 Industrial Blvd Ste. A-2
Victorville, CA. 92395
Phone: 760-951-9050
Fax: 760-951-9121
---